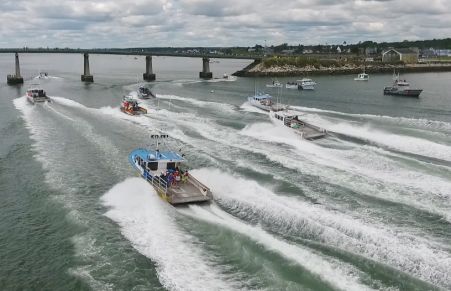 Moosabec Summerfest
June 22 - Jun 30, 2018
Visit the Jonesport-Beals area June 22nd through 30th and enjoy a creative mix of activities and fun for the whole family.
The Moosabec Summerfest, begins June 21st and offers a full week of scheduled activities leading to the Independence Day Celebration on June 29th. Plans for this year's event include:
beauty pageants
puppet show
ice cream social
family movie night
Senior Day Bingo
BBQ
cribbage tournament
children's pet show
lobster feed
Kid's Day with bounce houses
mini parade
face painting
snow cones
cotton candy
crate race
adult dance
fire department sale
craft fair
The Independence Day Celebration on June 29th features the World's Fastest Lobster Boat Race, vendors, a golf tournament, the grand parade and fireworks, then community church service on Sunday.
When planning to join us during our Independence Day Celebration, we celebrate the Saturday prior to the 4th and the activities leading up to Saturday will be held on the same weekday as previous years.
FOR MORE INFORMATION:
Visit the Moosabec Summerfest Facebook page at the link below for updates and more information. The Summerfest Book, available at area businesses for $2.00, contains an events calendar and details, and a list of World Famous Lobster Boat Race classes. Event t-shirts will also be available through area businesses beginning in June.